EV Charger Installation
Charging Station Installation For Teslas & Other EVs
24/7 Emergency Services
Licensed & Insured Electricians
Royal Customer Service Treatment
24/7 Emergency Services

Licensed & Insured Electricians

Royal Customer Service Treatment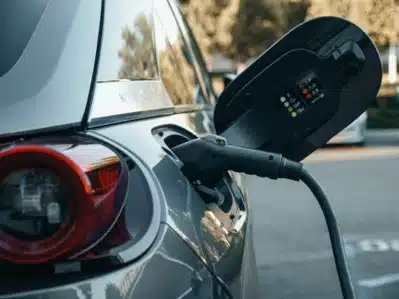 EV Charger Installation Newton, MA
Electric vehicle ownership comes with tremendous benefits. Whether you're driving your EV for speed, to go 'green', or because you love technology, there's no doubt electric is the way of the future. The one downside is that you don't want to get caught out with a dead battery. Having a professionally installed EV charging station in your home creates peace of mind and saves money on expensive 3rd party charging stations.
That's where the expert Newton electricians at Castle Electric come in! We understand the importance of supporting sustainable transportation options, which is why we are thrilled to offer our professional EV charger installation in Newton, MA and the surrounding area. Reach out to us if you're interested or ready to install your EV charging station at home or at your business!
Book Now
Book Now
Benefits of Home EV Charging
There are many benefits to install an EV charging station at your home in Newton, MA or the surrounding area, including:
Convenience: Charging your EV at home means never having to visit a gas station again. Simply plug in your vehicle when you park at night, and you wake up to a fully charged battery every morning.
Cost Savings: Home charging is often more affordable than public charging stations. You can take advantage of off-peak electricity rates, making your EV even more economical to operate.
Time-Saving: Forget the time spent detouring to a charging station during your busy day. Home charging allows you to recharge while you relax, work, or sleep.
Reduced Carbon Footprint: By using clean energy sources or participating in utility programs, you can minimize your environmental impact, contributing to a greener future.
If you're convinced that a home EV charging station at home is a good idea, reach out to Castle Electric!
For All Your Electrical Needs
Need electrical service in Newton? Call Castle Electric today!
Why Choose Castle Electric for Your EV Charger Installation?
Expertise and Experience: Our experienced electricians specialize in EV charger installation, keeping up with industry trends for reliable solutions.
Safety First: We adhere to local codes and safety standards, ensuring precise and secure EV charger installations.
Customized Solutions: We customize installations to your unique needs, whether it's Level 1, Level 2, or DC fast chargers.
Seamless Installation: Enjoy hassle-free, non-disruptive installations, seamlessly integrating chargers into your property.
Quality & Reliability: We use top-quality materials and chargers, ensuring longevity and a worry-free EV charging experience.
Affordable Pricing: Our competitive rates provide excellent value, with long-term savings on home EV charging.
Local Dedication: As your Newton, MA electrician, we're committed to your community, offering prompt, convenient service with a focus on exceptional customer care.
Castle Electric's EV Charger Installation Process
Calling Castle Electric means you'll be getting an expert electrician with experience verifying your home can support an EV charging station and most importantly installing the charge safely in the best place for fast, easy use. Here's what to expect when you call Castle Electric:
Inspect your electrical system to ensure that your system can handle the new addition.
Discuss your driving preferences with you and preferred location of where you want your charger installed.
Once a plan is in place, our EV charger installation professional will install the charger quickly and in great efficiency.
What Kind Of EV Accessories Do I Need?
While buying a new car comes with many new things to get used to, making sure you have all that you need for your new Tesla is important.
With your new Tesla being the center of attention, you need the accessories to keep it properly running. For every model made there are different accessories and different equipment needed, but if you are new to the EV market, our electric technicians will happily advise you on which EV accessories to use.
Get Started with Your Newton Electric Vehicle Charger Installation Today!
Ready to embrace the future of transportation and make the switch to electric? Contact Castle Electric today to discuss your Newton EV charger installation needs. Our knowledgeable team will guide you through the process, answer your questions, and provide you with a detailed quote.
Join the growing community of eco-conscious drivers in Newton, MA, and let Castle Electric make EV charging at home convenient, efficient, and safe for you. We look forward to helping you power up your EV with ease!
Book Now
Book Now
Call Us Today
You're busy. That's why our process from start to finish is designed to compliment your schedule and lifestyle.
Get An Appointment
With scheduling made easy, you'll be able to pick a time that works for you. Your time is valuable. We get it!
Sit Back and Relax
We show up and deliver on our promise with every customer. That's our Five-Star Guarantee is extended to every customer.