24/7 Emergency Services
Licensed & Insured Electricians
Royal Customer Service Treatment
24/7 Emergency Services

Licensed & Insured Electricians

Royal Customer Service Treatment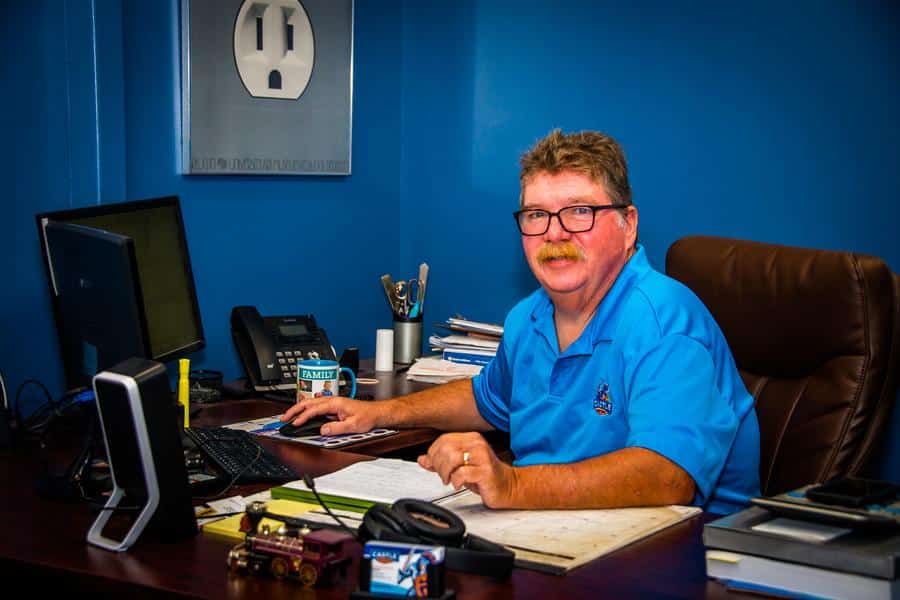 Electrical Panels in Newton, MA
The electrical panel is the heart of the electrical system. The panel protects all of your electrical system components throughout your home or business. As an experienced Newton electrical contractor, Castle Electric is here to help you troubleshoot, repair and upgrade your electrical panels when necessary. Based on electrical code and our many years of experience, we will guide you to the right solution based on your individual situation.
Here are some of the typical options we offer our customers:
Clean up and organize wiring within the panel
Repair or replace the grounding system
Upgrade the entire electrical service
We have years of experience with all types of homes and businesses, from brand new to hundreds of years old. Castle Electric, Inc. is a family-run business that is here to serve you and make any electrical installation or repair as simple as possible for you.
Book Now
Book Now
Benefits Of Replacing Your Electrical Panel
With the heart of your electricity running through your electrical panel, it is important to replace it when the time comes. With a new electrical panel comes the benefits of keeping the electricity in your home running smoothly.
Increase Home Safety – With a new electrical panel you are eliminating the chance of there being an electrical fire.
More Consistent Power – Older panels may not be able to supply your household with the power it needs with the more modern appliances and technology, which is why having a new panel is best. This will also eliminate you worrying about if you have too many things plugged in.
Add Extra Circuits During Upgrade – Adding a new electrical panel will mean having extra space and extra dedicated circuits if you need them for your appliances. You can also appropriate the amount of circuits needed for all of your electrical needs.
For All Your Electrical Needs
Need electrical service in Newton? Call Castle Electric today!
How Do I Know When It Is Time To Replace My Electrical Panel?
If you are wanting to upgrade your electrical system, but do not know if it is time to upgrade your electrical panel, some of the signs to look for include:
Warm Electrical Panel
If your electrical panel is warm to the touch, it is time to have your electrical panel checked out. Properly connected and insulated wires should not heat up.
Fuse-Based Electrical Panel
While there are no major issues with fuse-based electrical panels, they are outdated and are not usually powerful enough for current electrical needs. Letting our certified professional check it out will help you plan on what to do next.
Noisy Outlets
If you hear buzzing, clicking, or humming from your outlets, it could mean that something is seriously wrong. Let our Castle Electric certified electrician come and out and see where the issue lies.
More Signs It's Time To Replace Panels
Home is Over 25 Years Old
Electrical panels can usually last between 25 – 40 years and aren't changed unless needed, but if you move into a home that is older than 25 years old, it may be best to let one of our professionals come out and update it for you.
Circuit Breakers Often Trip
If your electricity trips all of the time, it could mean that the electrical demand is too high for the electrical panel. If you ignore the continuous tripping of the breakers, it could cause an electrical fire.
Strange Smell Near Electrical Panel
A strange smell coming from or near your panel could mean that something has already melted or is burning in your electrical panel. This is an issue that needs to be addressed immediately before it becomes a major hazard.
Water Damage Around Electrical Panel
If there is water damage on or around your electrical panel, you should call one of our professionals to inspect or possibly replace it. The water could destroy some of the delicate circuitry of your panel.
Which Electrical Panels Are A Hazard To My Home?
While the electrical panel is very important to the electrical functioning in your home, many insurance companies have turned away from electrical panels that have failed at working properly.
Federal Pacific Breakers – Also known as Stab-Lok breaker panels, Federal Pacific breakers were widely used from the 1950s until the 1980s. Unfortunately, their popularity turned tragic after it was realized that the panels failed to trip during a power surge and that they could fail to switch off the power when the switch is in the "off" position, resulting in electrocution.
Zinsco and Challenger – Manufactured by GTE Sylvania, these two panels have grown a horrible reputation as well from not working properly.
Book Now
Book Now
Call Us Today
You're busy. That's why our process from start to finish is designed to compliment your schedule and lifestyle.
Get An Appointment
With scheduling made easy, you'll be able to pick a time that works for you. Your time is valuable. We get it!
Sit Back and Relax
We show up and deliver on our promise with every customer. That's our Five-Star Guarantee is extended to every customer.