24/7 Emergency Services
Licensed & Insured Electricians
Royal Customer Service Treatment
24/7 Emergency Services

Licensed & Insured Electricians

Royal Customer Service Treatment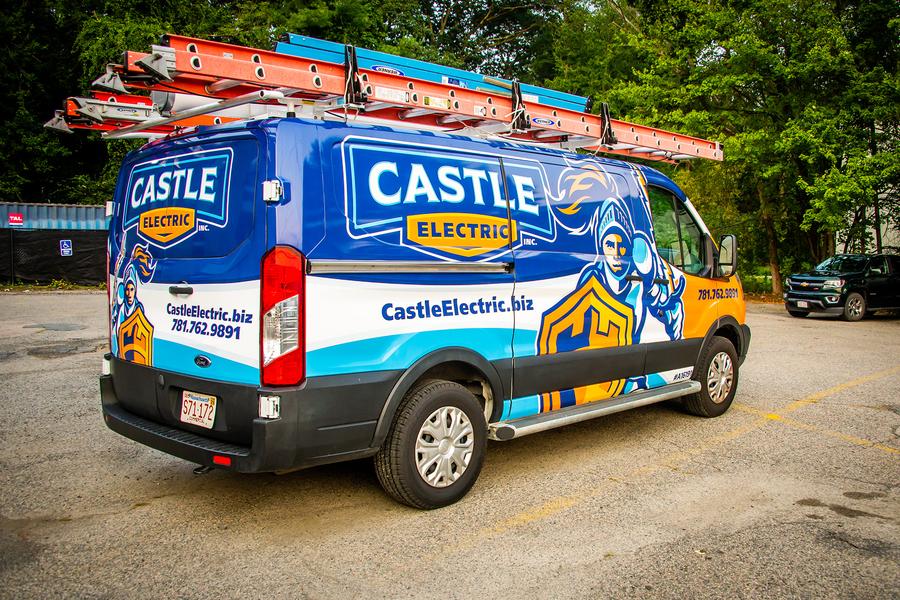 Ceiling Fans in Newton, MA
When it comes to maintaining indoor comfort, ceiling fans play an important role in keeping the air circulating and your home cool. Whether it's a scorching summer day or a stuffy room, a well-functioning ceiling fan can make all the difference. Castle Electric knows just how important ceiling fans are for your comfort, and we offer professional repair and installation services to ensure your fans work optimally. Reach out to our electrical contractors in Newton, MA for help today!
Book Now
Book Now
Tips for Ceiling Fan Maintenance
To keep your ceiling fans in top shape, regular maintenance is essential. Here are some tips:
Regularly clean and dust fan blades
Lubricate the fan motor for smooth operation
Monitor for signs of wear and tear to address potential issues promptly
Ceiling Fan Installation Process
When installing ceiling fans in Newton, MA, we make sure to position and balance them correctly for optimal airflow. Secure mounting and proper electrical connections are essential to ensure your fan operates safely and efficiently. We thoroughly test and verify fan speeds and light operation to guarantee everything works as expected.
For All Your Electrical Needs
Need electrical service in Newton? Call Castle Electric today!
Benefits of Hiring a Professional for Ceiling Fan Repair & Installation
Bringing in the experts for ceiling fan repair and installation in Newton offers numerous advantages, including:
Safety protocols and precautions adherence
Stable mounting, avoiding potential hazards
Proper handling of electrical connections and wiring
Enhanced indoor comfort and improved air circulation
Energy efficiency and cost savings on cooling bills
Prolonged lifespan and reliable performance of your ceiling fans
Our Ceiling Fan Repair Service
At Castle Electric, we take pride in offering top-notch ceiling fan repair services in Newton, MA. If your fan isn't working as it should, don't sweat it. Our skilled team can get it back to its cooling best in no time. Timely repairs not only prevent further damage but also help keep your fan running efficiently.
Ceiling Fan Repair Process
When you contact Castle Electric for ceiling fan repairs in Newton, we start with a thorough assessment of the fan's issues. Our experts identify the problem areas and carry out necessary repairs, which may involve expert replacements of damaged parts.
Common Ceiling Fan Problems
Ceiling fans in Newton, MA can sometimes act up, causing discomfort and annoyance. Some common issues include:
Wobbling and balancing problems
Noisy operation and rattling sounds
Inconsistent or malfunctioning fan speeds
Faulty light fixtures and wiring problems
Understanding Ceiling Fan Installation Services
We also offer comprehensive ceiling fan installation services in Newton, MA to help you beat the heat. With various types of fans available, including standard, low-profile, energy-efficient, and smart fans with automation and connectivity features, our team will guide you in selecting the perfect fan for each space.
Call Castle Electric for Help with Ceiling Fans in Newton, MA Today!
In Newton, MA, Castle Electric is your go-to for expert ceiling fan repair and installation services. Your comfort is our priority, and our skilled team ensures your fans work at their best. Don't sweat the small stuff, invest in professional services for optimal performance and safety. With well-maintained ceiling fans, you'll enjoy enhanced comfort, energy efficiency, and a refreshing breeze all year round.
Book Now
Book Now
Call Us Today
You're busy. That's why our process from start to finish is designed to compliment your schedule and lifestyle.
Get An Appointment
With scheduling made easy, you'll be able to pick a time that works for you. Your time is valuable. We get it!
Sit Back and Relax
We show up and deliver on our promise with every customer. That's our Five-Star Guarantee is extended to every customer.