24/7 Emergency Services
Licensed & Insured Electricians
Royal Customer Service Treatment
24/7 Emergency Services

Licensed & Insured Electricians

Royal Customer Service Treatment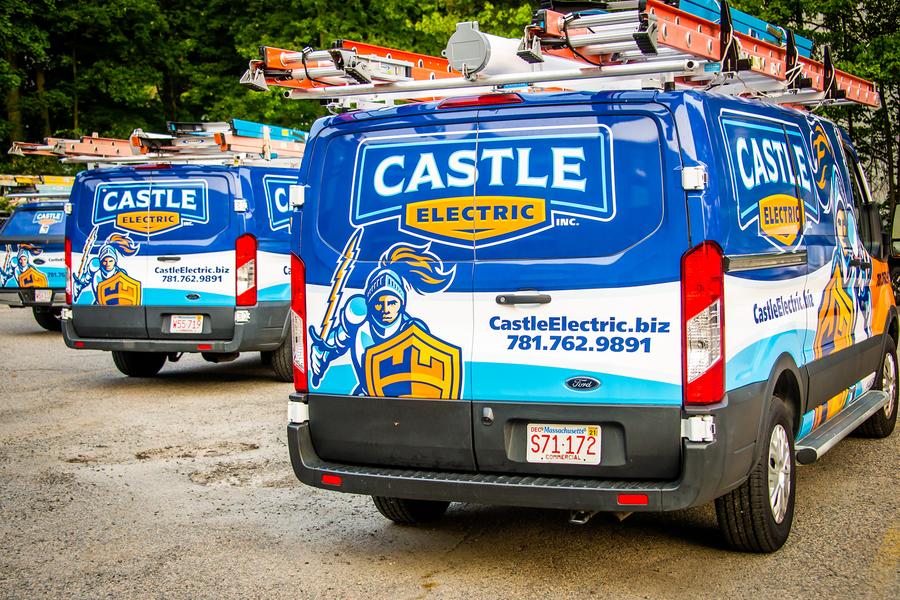 Electrical Repair in Newton, MA
When electrical problems crop up in your residential or commercial property, and you find yourself in need of electrical repair in Newton, MA, do you have a dependable go-to? Having a plan in place is always a wise move, and the best plan is to reach out to Castle Electric whenever you need electrical services in Newton, MA.
At Castle Electric, we take immense pride in having some of the finest electricians in the industry. To stay ahead of technological advancements, we prioritize their ongoing education through annual training. This investment ensures that our electricians are well-equipped to save you money and provide the most efficient solutions for all your electrical concerns.
Rest assured, we are wholly dedicated to crafting a comprehensive plan to address your electrical repair in Newton. No problem is too big or small for our team of experts to handle. From minor glitches to challenging electrical issues, we will devise a strategy to effectively resolve them all.
Book Now
Book Now
Signs You Need Electrical Repair in Newton, MA
Not sure if you need electrical repair in Newton, MA? Here are some things you can look for. If you see any of these signs that there are problems with your electrical system, give us a call and we'll be there soon.
Keep your eye out for:
Flickering lights
Tripped breakers
Shocks when you use your system
Smell of smoke
A buzzing sound you can't locate the cause of
Warm outlets or switches
For All Your Electrical Needs
Need electrical service in Newton? Call Castle Electric today!
Newton Electrical Repair Services We Provide
Emergency Electrical Repair
Electrical Panel Repair
Circuit Breaker Repair
Electrical Switch & Outlet Repair
Home EV Charger Repair
Indoor & Outdoor Lighting Repair
Ceiling Fan Repair
Smoke & CO Detector Repair
Faulty Wiring Repair
Surge Protector Repair
And More!
Common Electrical Repairs in Newton, MA
We come across a range of electrical issues in Newton, MA, including but not limited to:
Flickering Lights: Indicating an excessive load on your system, we will promptly pinpoint the cause and implement measures to minimize it.
Multiple Appliances on One Circuit: If you require an additional circuit or increased capacity, we'll find a solution to provide the necessary power.
Electrical Shorts: These can pose hazards, but our expertise lies in locating and promptly rectifying them.
Overheating Light Switches: Don't compromise on safety due to faulty electrical work. Let us rectify the situation and restore proper functioning.
Incorrect Electrical Hookups for New Appliances: Different appliances have specific plug requirements and electrical standards. We'll ensure you have the appropriate setup, maximizing your new appliances' potential.
Inoperative Plugs: All your plugs should be operational at all times. If they're not, count on us to swiftly diagnose and address the underlying problem.
System Power Overload: If your appliances are straining a single circuit, it's crucial to address the issue for optimal functionality. We'll determine the best course of action.
…and much more!
Benefits of Hiring Castle for Your Newton Electrical Repair
It may seem like a good idea to fix or upgrade any electrical issues you may have yourself, but hiring a certified electrician is better and safer. You may look at fixing your electricity issue as saving money, but with any small or big electrical repair in Newton, MA, you should always hire a professional. After hiring one of our emergency electrical service experts, you will receive:
Faster Completed Project – While taking on the task of fixing your own electrical issue may seem like a quick easy fix, if it is your first time working with wires, there will be a lot of time taken up and possibly more money spent if an electrician is not hired. Certified electricians will know how to handle big and small jobs and know how to fix the issues quickly.
Safe Complete Job – After hiring a certified electrician, you will not have to worry about any unfortunate accidents that can cause injury or death. Hiring one of our Castle Electric professionals will also let you know what kind of system you are dealing with if you are trying to fix wiring that was done by the previous owner or an amateur contractor. We guarantee safety and dedication with doing the job right.
Inspection Will Pass With Hired Professional – With a hired certified electrician, your electrical wiring will be done properly and the inspection on your home will pass without any worries. It is important for your wiring to be done professionally because you are ensuring there will not be a fire hazard and all wiring will meet the code of operation.
You Save Money – A professional electrician can identify potential problems early on, saving you from costly repairs down the road.
You Have Peace of Mind – Knowing that your electrical system is in good condition can help you have peace of mind knowing that it is safe for use.
No matter what problem you're facing with your electrical system, Castle Electric can help. We have the experience and expertise to get the job done right and take care of your electrical repair in Newton, MA quickly and efficiently.
Contact Castle for Electrical Repairs in Newton, MA Today!
Whenever you encounter any electrical hiccups and need electrical repair in Newton, MA, don't hesitate to get in touch with Castle Electric. We'll swiftly dispatch our skilled team to handle the issue with precision and expertise, providing you with the peace of mind you deserve. Call us today!
Book Now
Book Now
Call Us Today
You're busy. That's why our process from start to finish is designed to compliment your schedule and lifestyle.
Get An Appointment
With scheduling made easy, you'll be able to pick a time that works for you. Your time is valuable. We get it!
Sit Back and Relax
We show up and deliver on our promise with every customer. That's our Five-Star Guarantee is extended to every customer.